I have a long list of food I considered my comfort food, and wanton noodles with char siew is definitely right on the top. It is good for breakfast, lunch or dinner. What better way than to make my own?
I've done some research on the easiest, hassle free way to make it. Here is my own little rendition of BBQ Pork, along with quick ways to cook wanton noodles.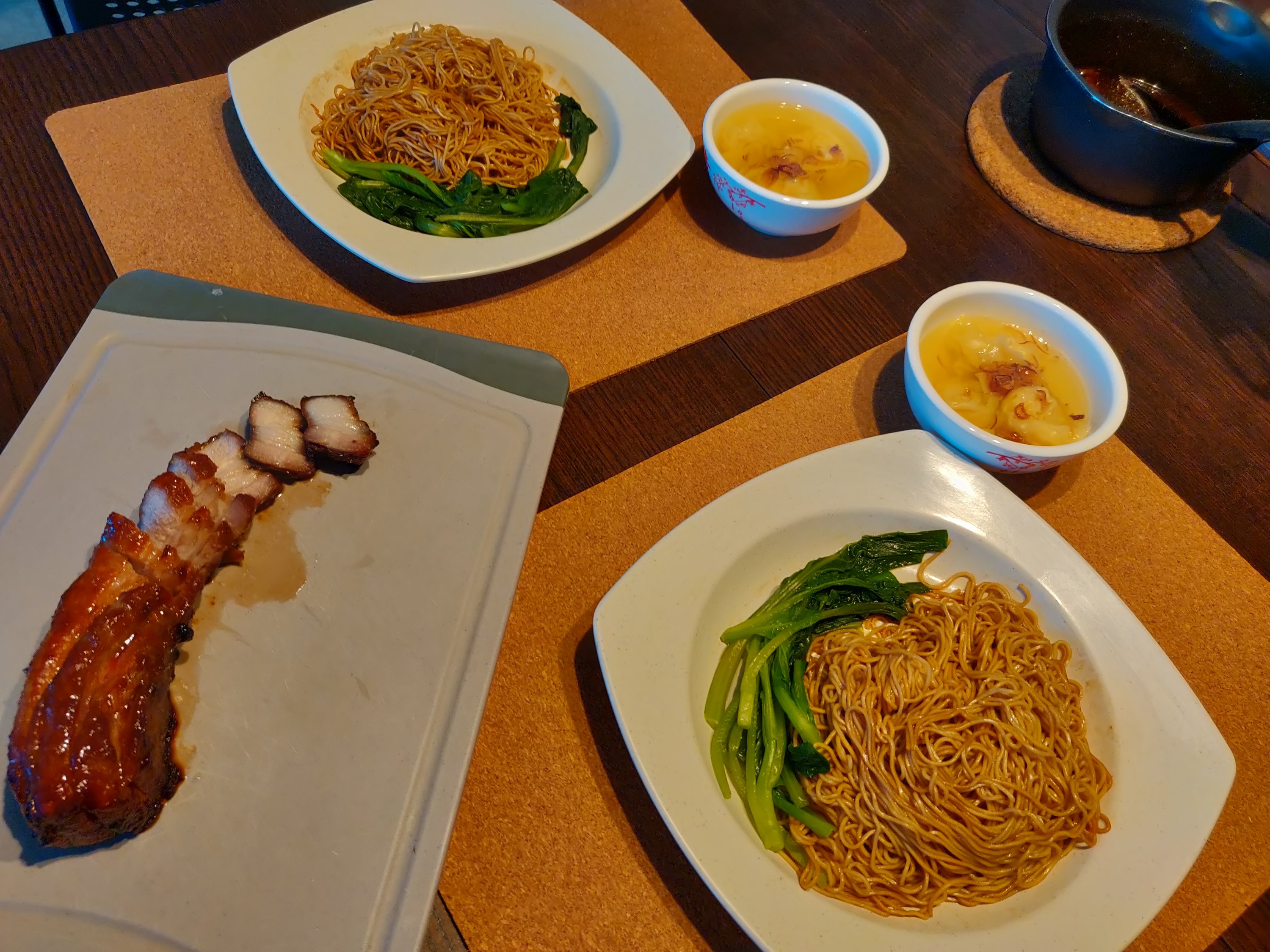 What you need?
For the Char Siew
Marinate the pork belly with an easy sauce below ( or you may get the ready char siew sauce sold at any supermarket if you are lazy. #nojudgement)
2 pieces of fermented bean curd (Nam Yue) – optional
1-2 cloves of chopped garlic
1 tsp dark soy sauce
1 tsp five spice white powder
1/2 tsp White Pepper powder
80g sugar (roughly 6 Tbsp)
#CookingTips1 :Throw all the ingredients above straight into a large size zippo bag (big enough to fit your pork belly snuggly).

Mix well. #nomess #nodishes

Place the pork belly in the bag. Massage it thoroughly and place it in the fridge for 12 hours minimum.

Heat the oven to 210 °C.

Place the pork belly on a wire rack for 25 minutes. 

Be sure to lined the bottom with aluminum foil to reduce mess.

You can brush more sauce for extra glaze 15 minutes in.

While waiting, heat the extra sauce from the bag slowly until thickens. This would be great for the noodles or on the char siew later!

Let the meat rest before cutting.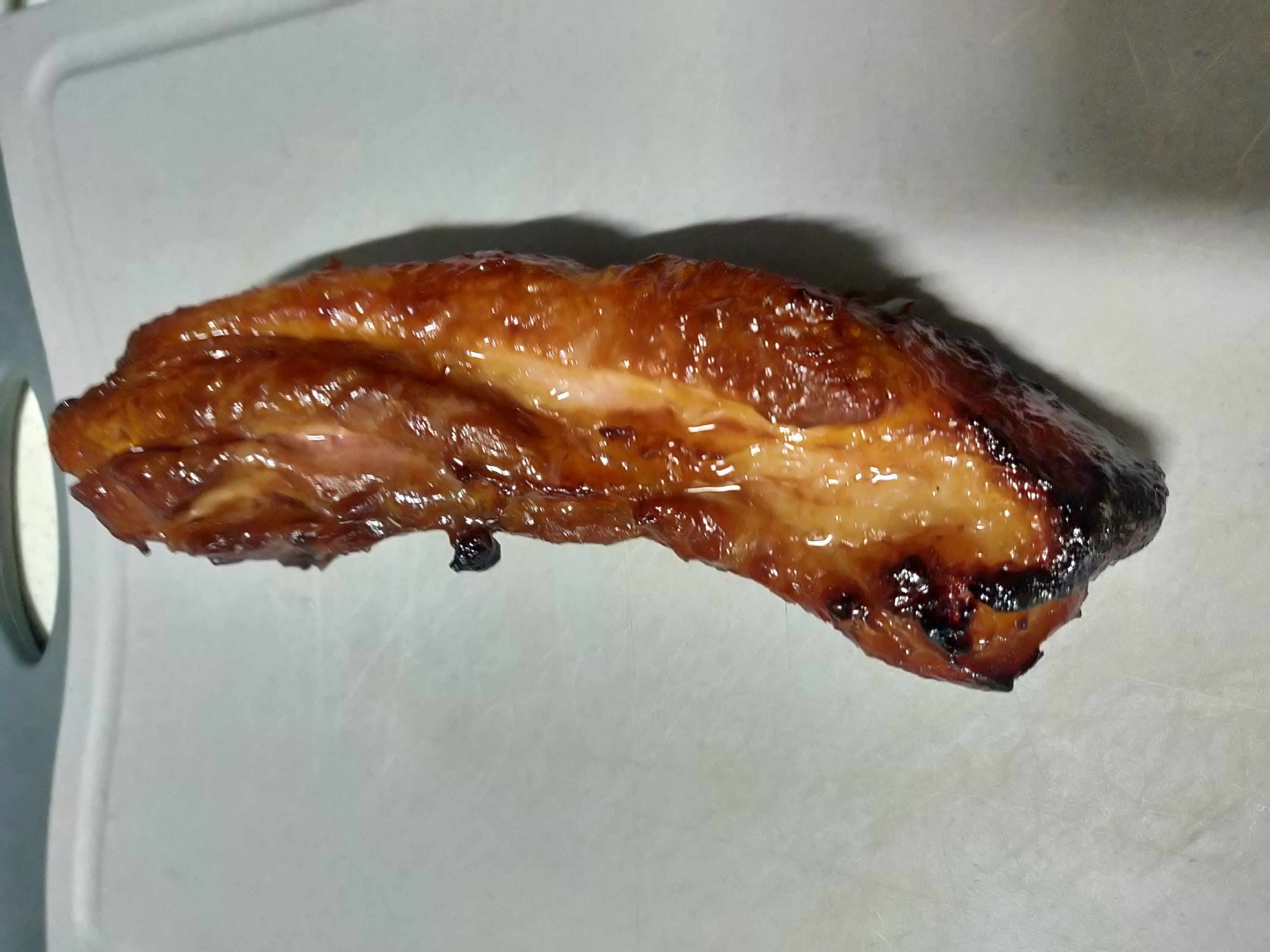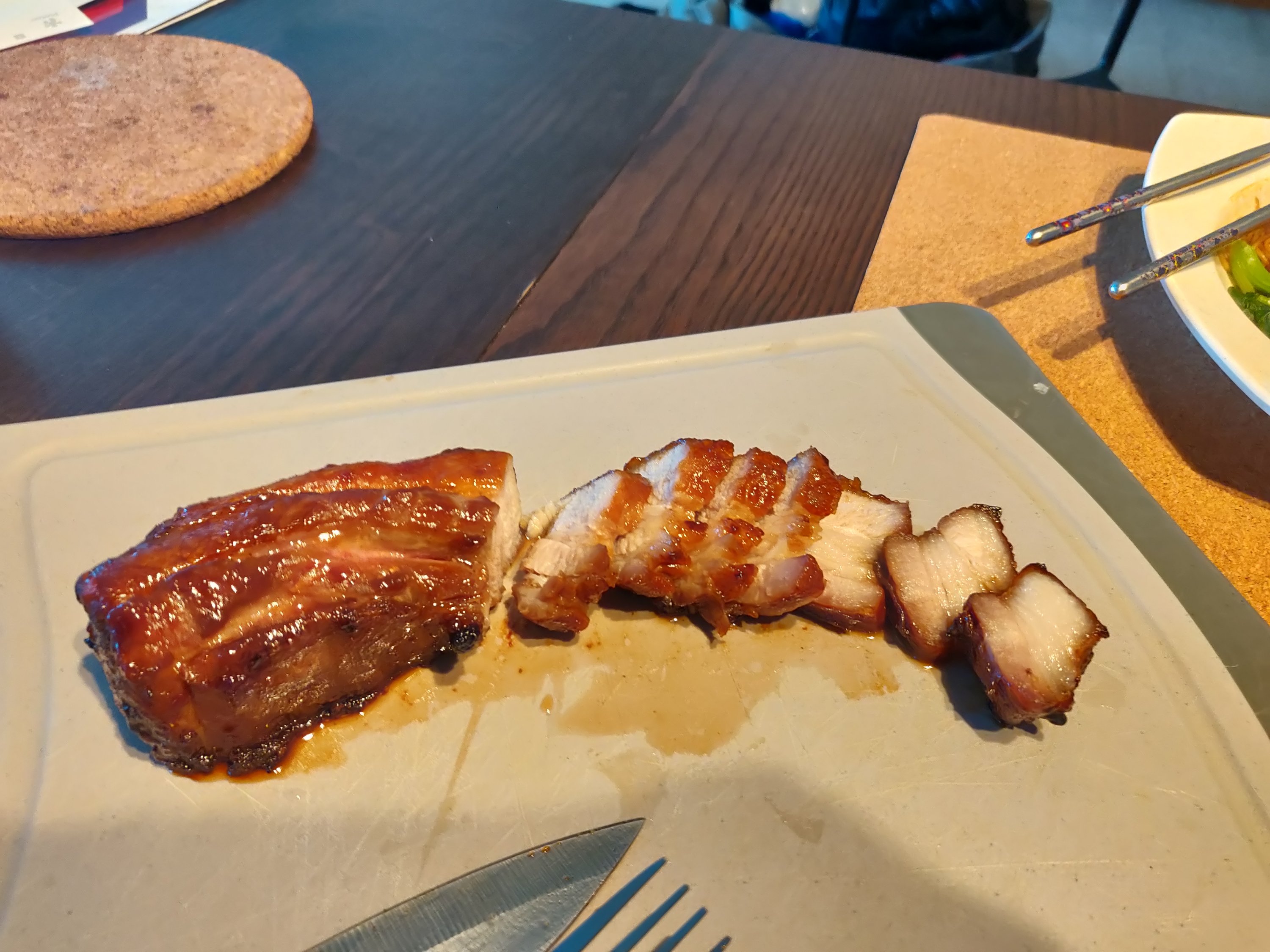 Ps : The sauce is for 500g pork belly, so adjust as needed.

For the noodles
You can buy wanton noodles from the market.

#CookingTips2 : For perfect al dente noodles, throw the noodles in boiling water no longer than 45 seconds, and immediately drain and run it under cold water.

Mix the noodles with a tablespoon of Oyster sauce, a teaspoon of soy sauce, and a teaspoon of sesame oil. Mix well and plate with vegetables and the Char Siew.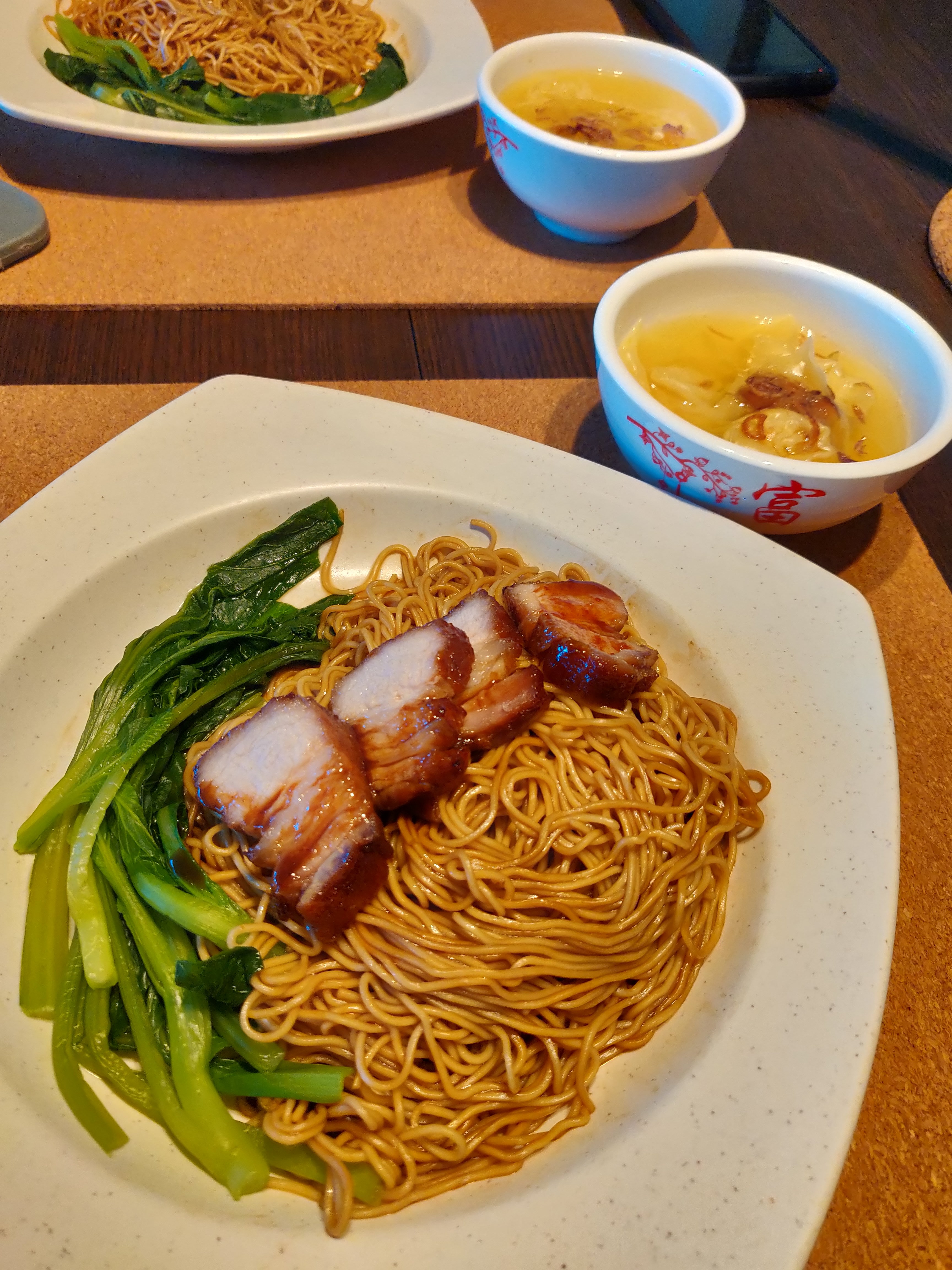 Walah, comfort food is ready in 30 minutes!! (after 22 hours of marination of course)
Enjoy~!
Love,
MiniChefAlyvds