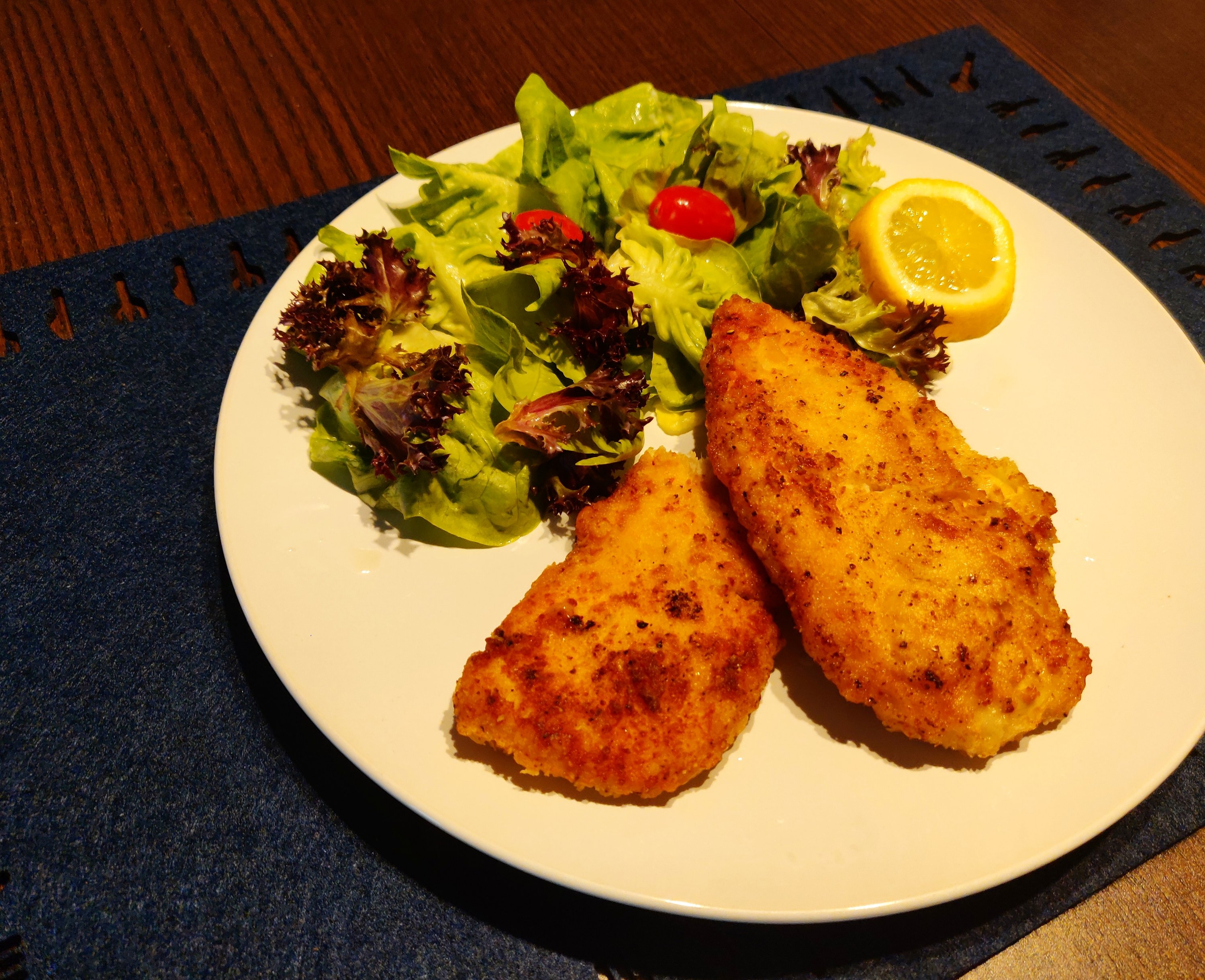 This is one of the easiest, most delicious and flavorful healthy-ish cutlet. #under30minutesrecipe
You may opt to use chicken breast or pork cutlet, so long the thickness is no more than an inch to prevent burning the bread crumbs.
As always, it'll take less than 30 minutes to make from start to finish, and you may add any salad or fries, or both as a side. (disclaimer : my recipe is for 2, and if you have to make many more, it will take a longer cooking time!)
First, the batter.
This batter is fresh and flavourful.
Mixture 1 : Start off by adding 2 tablespoon of olive oil, and 2 teaspoon of lemon juice into a shallow bowl. You can opt to add a little bit of lemon zest for extra flavors. The acid is good for coating.
Mixture 2 : In another bowl, add 3 tablespoon of plain flour, 2 teaspoon of lemon pepper herb mix, and a pinch of salt. Add 3 tablespoon of panko / bread crumbs and mix well. You can add more panko if you want the cutlet to look more brown but I'm trying to reduct carbs where possible.
For the cutlet,
First, you can slice the chicken breast right in the middle to create a slender piece. Put a layer of cling wrap and pound it lightly with a meat pounder or improvise with a rolling pin.
Pat the cutlet dry before placing it into Mixture 1 for 5 seconds each side, before coating it fully with Mixture 2.
Add extra lemon pepper and panko if desired before placing it into the pan.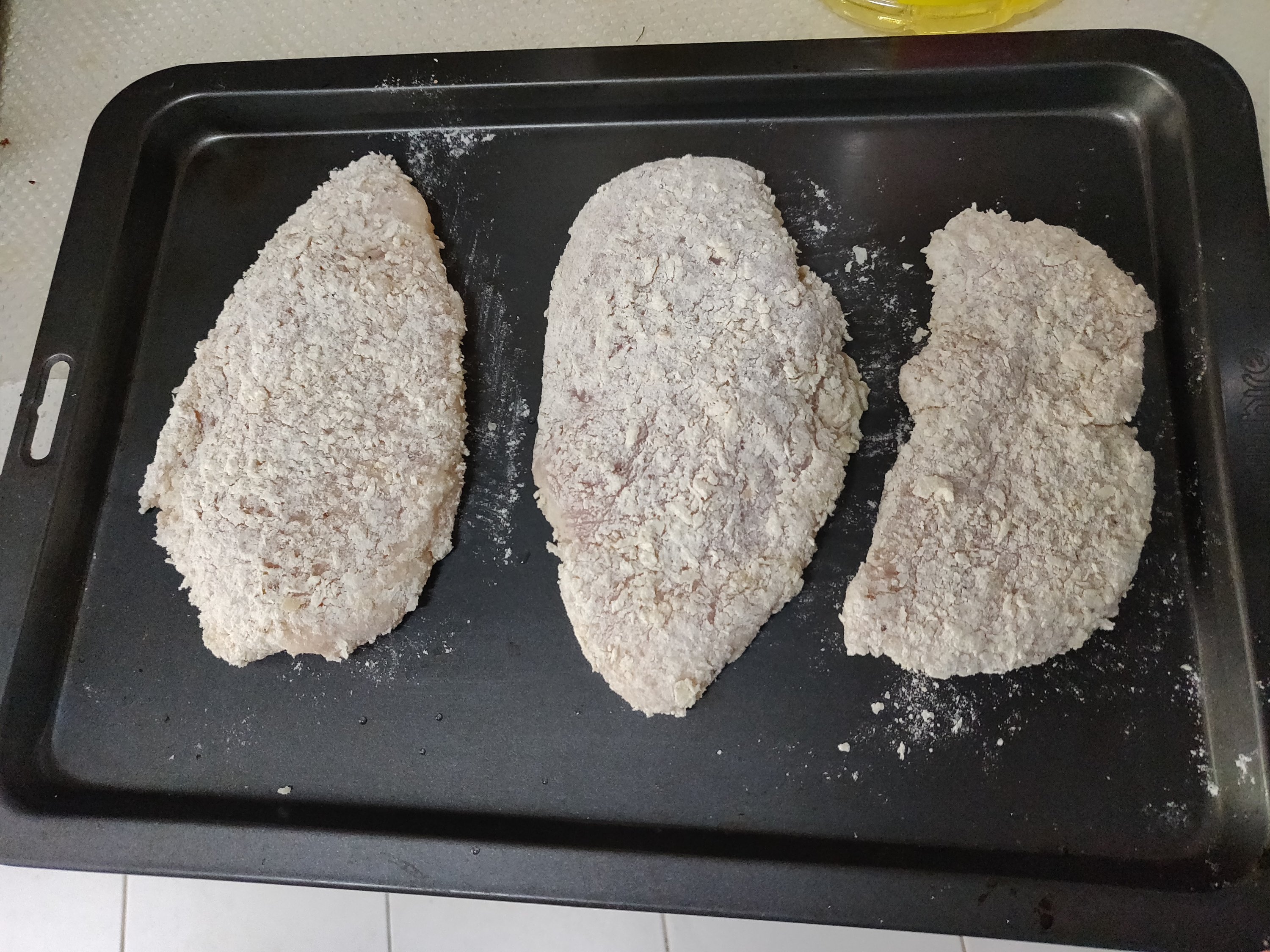 To cook,
You may deep fry it if you wish. Best to place into the freezer before doing so to keep the form and crumbs.
I opt for an easier, healthier option by heating up 3 tablespoon of oil, enough to coat the pan.
Make sure the oil is hot before placing the cutlet carefully. Leave some room in between the cutlet. Cook for 5 mins on 1 side, 3 mins on the other side. Do not flip it until it's ready for the other side.
Enjoy!
Cheers,
Alyvdscooks