So happy to be back in the kitchen after eating out a lot these few weeks. I usually improvise with what I have in the fridge, so here goes – a simple recipe for fried Mee Sua (it's healthier than yellow noodles, and the texture are pretty good in soup or dry) with scallops or any seafood you like!
I've prepared the ingredients as below, and you can start cooking from clockwise.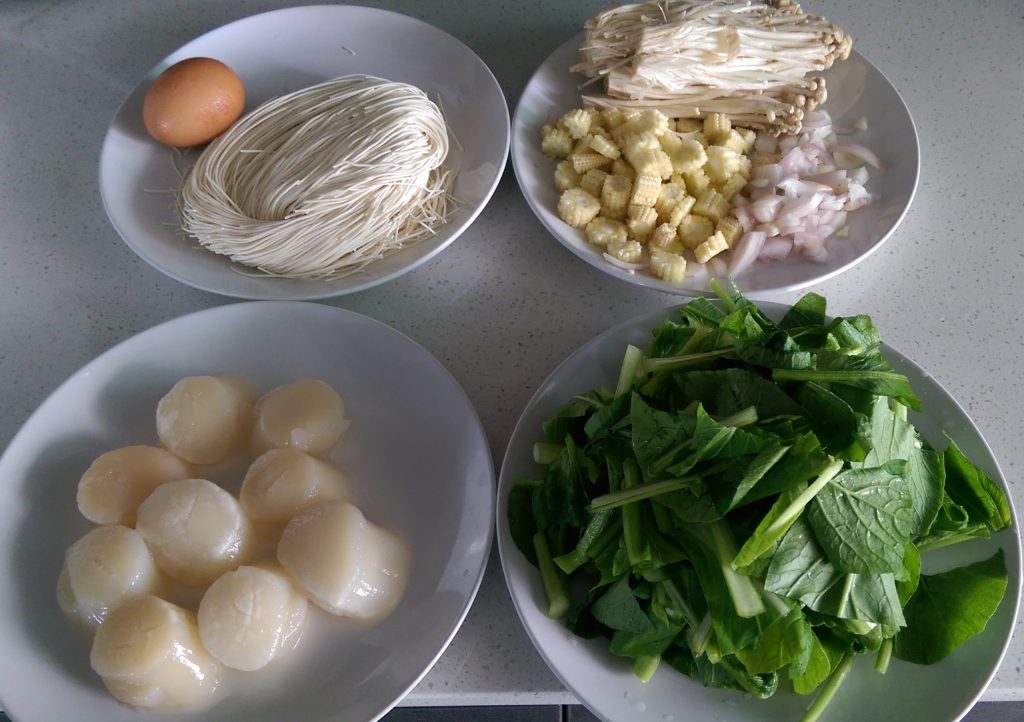 Heat the oil, and lightly fried the onions. Next, add in the corns as it takes longer to soften. The mushroom goes next, as it gives up quite some water into the mix which helps getting everything cooked evenly.
Add in a pinch of salt, tiny pinch of garlic powder to the mix, and let it cook for 3 minutes.
Add in the vegetables (kai lan in my case) and 1 spoon of oyster sauce and mix well.
Toss in the scallops, and flip it around for another 3 minutes or when the color and texture changes.
Add in the egg(s), and break it under low heat, before adding in the noodles.
Stir and cook for another 3 minutes, and it's ready to serve. Quick and easy!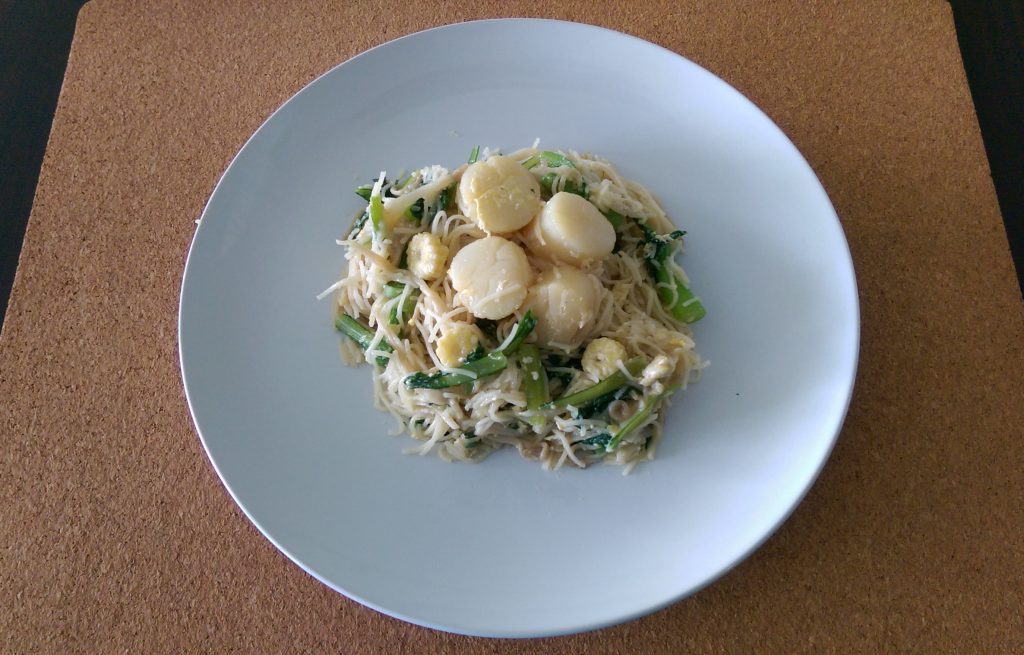 #Cookingtips 1 -Make sure the heat is maxed when add in vegetables – as some vegetables on low heat may give up a bitter taste.
#Cookingtips 2- Cook the noodles in boiling water separately for 3 minutes before running it under cold water to remove the powdered taste from the noodles that would add thickness to the sauce. It helps to give it a more chewy structure as well.
Enjoy~!
Love,
MiniChefAlyvds