If you have bought a bag of apples and don't know what to do with it, why not make an apple cake!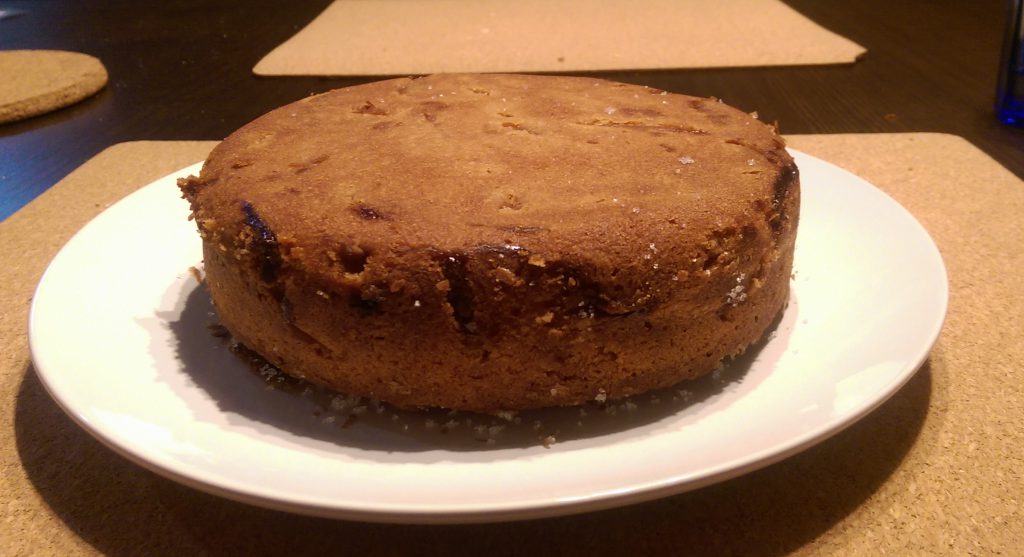 Here is a version we love, and hoping you would too. It's super easy.
Preheat the oven to 170 degrees celcius 10 minutes in advance. Lightly oiled the cake pan with oil.
Beat the margarine, sugar and vanilla extract until smooth. Gradually beat in the eggs one at a time and mix well.
Sift the flour and baking powder, and add to the mix.
Place about one third of the mixture into the tin (#cookingtips : smooth the surface with the back of a wet spoon!)
Toss the apple slices in lemon juice – and place it compactly on top of the cake mixture. Sprinkle the cinnamon evenly ; layer by layer as you create that thick layer of apple.
Spread the remaining of the mixture, making sure you cover the apples completely. Smooth the top and sprinkle with sugar.
Bake for 90 minutes or until well risen and golden. Toss the cake around and leave it out to cool. Serve with vanilla ice-cream!
Ingredients
75g margarine (softened)
75g fine sugar (with a little extra for sprinkling if you want! )
120g self-raising flour
1 tsp baking powder
1 tsp vanilla extract
2 large eggs beaten
~1/2 kg apples – peeled, cored and sliced
1 Lemon
Cinnamon powder (sprinkle as much as you like on the apples!)
Happy Baking!!
Love,
BakerAlystef